DARREN LYNDE MANN - 'Renaissance Echoes'

RICHARD BERNER - 'COME IN CLOSER'

19th March - 31st March 2020

14th November - 22nd December 2019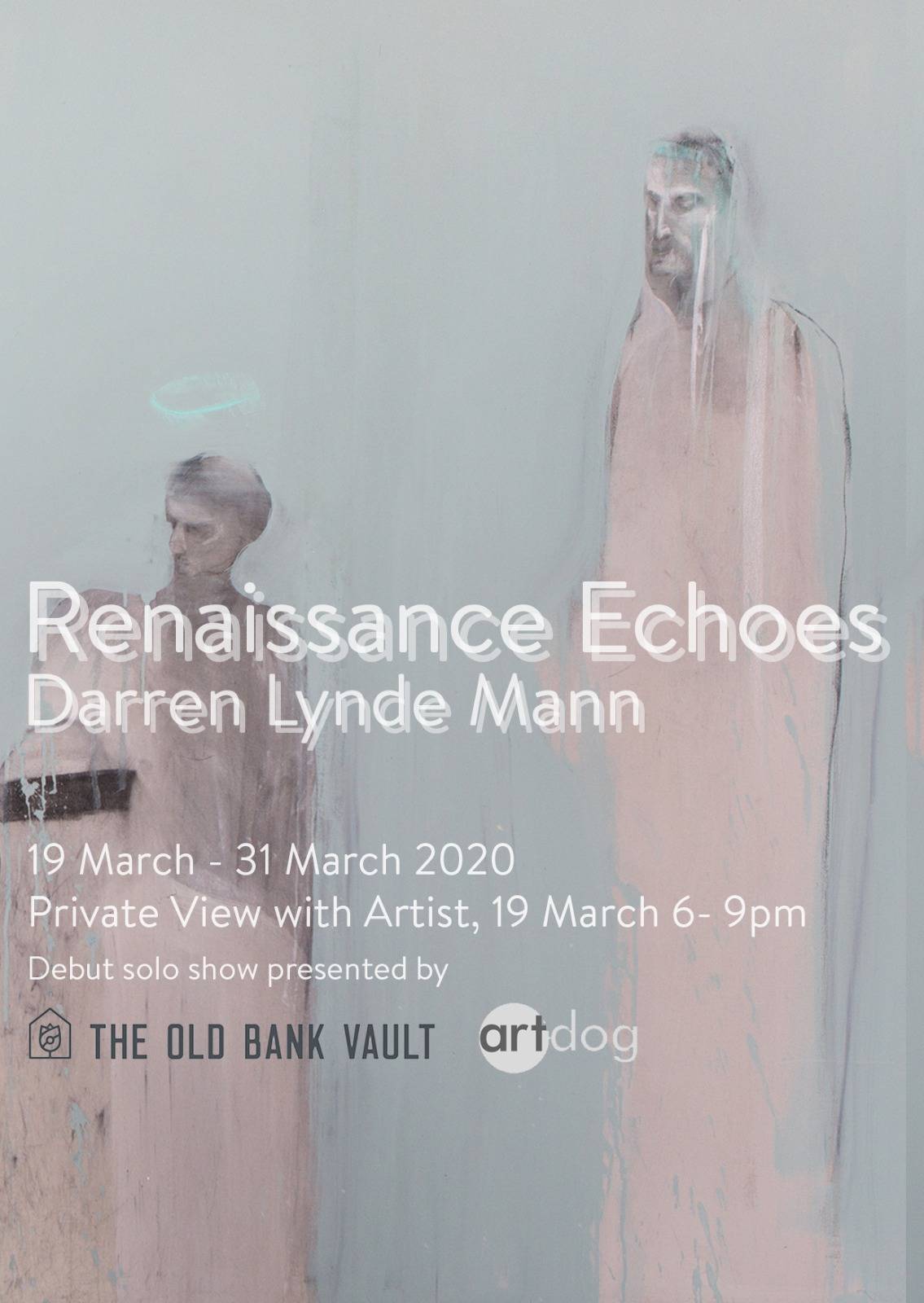 RSVP for the late night private view on

Thursday 19th March.

The Old Bank Vault is proud to partner with ArtDog London to present Darren Lynde Mann's debut art exhibition, Renaissance Echoes.

Emerging Outsider Artist Darren Lynde Mann was born in London 18 years ago, and grew up in the small village of Monewden in Suffolk. Estranged from his adoptive parents at an early age, by the time Darren went to College at 16 he was living independently. Due to a grey area in the benefits system Darren was forced to leave college without completing his A-Levels. Darren had always loved to paint, however due to the lack of support by his parents he was not always able to fully explore or express his creativity.

At 17 whilst living in a caravan (which later got condemned), Darren forged a relationship with his neighbours who gave him the support and space he needed to paint. Instinctively, looking for a larger format, he began painting on old doors and exploring larger surfaces.

"Without really thinking too much about what I was painting; I was painting how I was feeling, which I couldn't really explain to anyone at the time".

Darren was generously given a studio space on an old American Air Force base in Suffolk where he was able to start experimenting with larger canvases. He now paints on stretched calico, using charcoal and emulsion.

"I'm particularly drawn to religious and Renaissance Artworks. Behind every powerful, emotive painting or sculpture there is a story, a meaning that gives such depth to the artwork".

He is inspired by, and borrows from, the Renaissance painters Michelangelo, Tiepolo, Bernini, Botticelli, & Caravaggio. He cites modern influence from Bacon and Freud.

Darren's emotional life is wrapped up in his practice, he finds it cathartic and sees it as a way forward to express himself and grow:

"I want to be able to paint such emotions I feel and that people could relate to, I want to create impact and power with my work".

As a young emerging artist, Darren has just started his journey into his potential and we are looking forward to what comes next from this young painter who has so much to say and who expresses it so beautifully.