ANNA LAURINI - 'STILLNESS SPEAKS'

ANNA LAURINI - 'STILLNESS SPEAKS'

13th September - 27th October

13th September - 27th October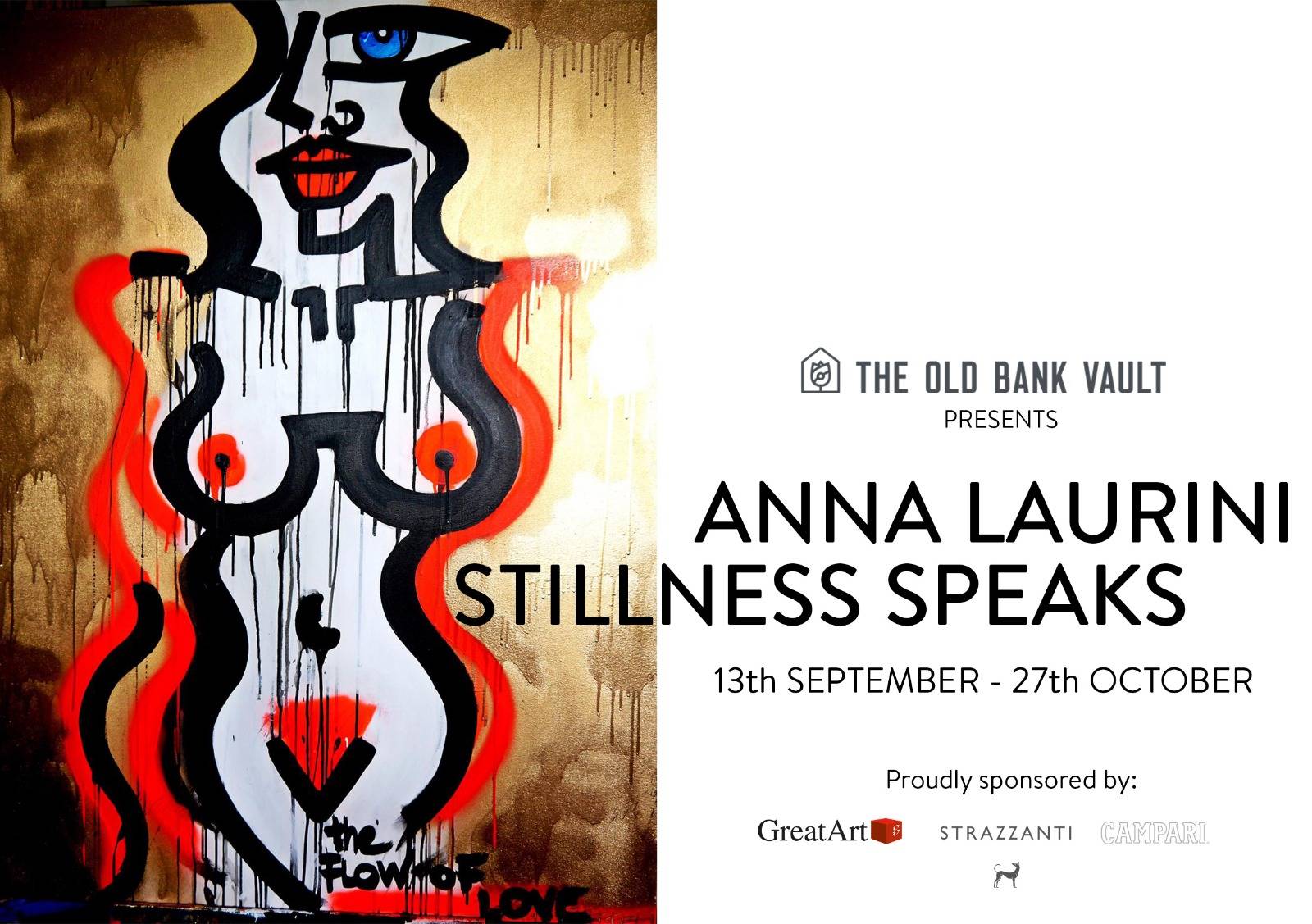 RSVP for the late night public view on Thursday 19th September.

The Old Bank Vault is delighted to present 'Stillness Speaks', an eclectic exhibitionby urban-contemporary artist Anna Laurini.

Laurini's iconic and distinctive signature profile is often seen painted on the streets ofLondon mainly in Soho, Camden and Shoreditch. Since the nature and beauty ofStreet Art is so ephemeral; this exceptional exhibition gives the viewer an opportunityto see Laurini's work in a more intimate setting within the gallery space.

Anna Laurini paints bold lines and curves in a rapid style, urban but clear almost as if she is painting ideograms. The ideogram of identity, of the soul. With few details but a bright and brilliant colour palette the mysterious faces are like urban sphinxes seen through the cement, asphalt and traffic lights of the city. They look at you, quiet, silent: Laurini's faces look inside you and remind you of who you are. Those looks recall the depths of the self, of the identities that are diluted in the cities in the multitudes.

Installed in our Main Gallery Hall, the exhibition is a collection of original workcreated on a variety of mediums from vintage book pages and music sheets gatheredover Laurini's travels, to paintings on kitchen cupboard doors and hoardings often seen on building sites, everything in synergy (accordance) with the artist's insatiable desire to paint wherever, whenever on whatever she can.
"A true free spirit held down by nothing Anna goes where she feels her calling is."
"I started getting involved in the street art scene about 5 years ago in London when I realised how vibrant the culture in Shoreditch was..."