A unique self-love pop-up shop in celebration of Valentine's Day where all vendors within the pop-up are leading female entrepreneurs with exciting events also taking place within the space.
We are teaming up with One Hundred Shoreditch once again to curate 'no ordinary LOVE', a unique self-love pop-up shop in celebration of Valentine's Day.
Opening on 11 February, guests can expect an art installation by Polly Verity, famous for her paper folded intimate portraits kissing, ILOH, the UK's first sexual health and wellbeing products designed by women for women, lingerie from Miss Crofton, flowers from Sophie Powell, AKA Unidentified Floral Object and former Flower School Principal at McQueens Flowers, cards from Katie Leamon, fragrance from Vyrao and books from Natalie Lee AKA @StylemeSunday (see below) and Skylar Parkar, who will be launching her inaugural book of poetry, For You I Must.
All vendors within the pop-up are leading female entrepreneurs, reaffirming One Hundred Shoreditch's pop-up shop space as a platform to support local talent.
A number of exciting events will also be taking place within the shop, including Katie Leamon's Love Letter Writing Station, where visitors are invited to take a seat, write a note, post it in the postbox and wait for it to arrive in the snail mail.
Opening Hours: 11am-6pm
To coincide, One Hundred Shoreditch have put together an exciting programme of talks and workshops with special guests:
*SOLD OUT* Join Natalie Lee AKA @StylemeSunday as she hosts two intimate 'Feeling Myself' workshops on 11 February, which will discuss the topics surrounding shedding shame and reconnecting with ourselves through breath, meditation, and finally through intimately feeling ourselves. In a safe and private space at One Hundred Shoreditch, Natalie will guide guests as they get up close and personal with themselves. Through healing ourselves, we heal one another and guests will be given the chance to share their experiences and thoughts around solo play. Natalie's book 'Feeling Myself – How I shed my shame to find sexual freedom and you can too' at the 'No Ordinary Love' pop-up.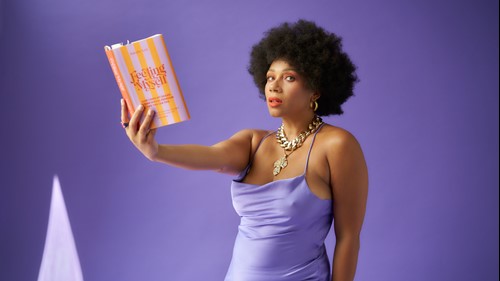 Sophie Powell will run her first Flower Crown Workshop of 2023 on Sunday 25 February, sharing her passion for bold blooms. If flowers are your first love, you may have come across Sophie - a floristry magician, world-renowned teacher and in recent years Queen of the flower crown. Spend a magical four hours submerged in the cathartic world of flowers, unleashing your creativity to craft an avant-garde flower crown.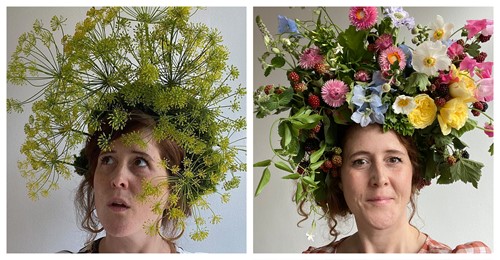 *SOLD OUT* Becki Douglas of the Big Love Movement will host an I AM LOVE workshop on Sunday 12 February. Enjoy two-hours of indulgently empowering self-care exploring rituals of self-love through mindset, breath-work and mindful movement to deepen your connection to yourself. You'll come away feeling grounded and reconnected with empowering rituals to open your heart and become your own self-lover.