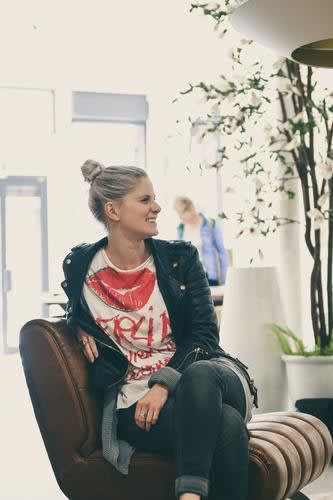 Driven by curiosity & led by culture, Sarah believes that art and photography have the power to engage audiences and change perceptions. With a background as a producer, agent and previously Head of Art Buying at M&C Saatchi, she has worked with some of the world's biggest brands and has established an impressive network of creatives along the way. Now as founder of Soho Curious & Co, she is using her knowledge and connections to bring her client's briefs to life through artist led projects.
Sarah tells us about the importance of living with art her experience of purchasing art for her home and going out to public exhibitions and galleries to enjoy it.
Surviving the Mundane
We are creatures of habit. Most of us are on the treadmill of life. Commute, work,
screen time, pick up kids, more screen time, dinner and start all over again the next
day. It makes it all the more important to give the brain a break. Yet it's not possible
(for most!) to pack our bags every weekend and fly off in search of inspiration.
Incomes the role of art. I'm a firm believer in the positive effect of art. Be it in a work
space, a home or at a gallery. With most of our life spent at work (some studies suggest 1/3 of our lives) , often in offices, the environment is exceptionally important. Take a moment to think about this…Rows of computers, long expansive grey walls, a beige water cooler and strip lighting. It does not fill the heart with joy or inspire the mind.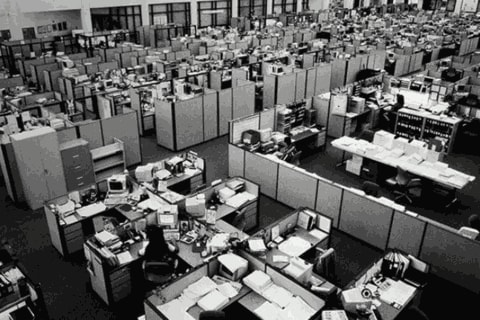 Now imagine the same space but with lots leafy plants and engaging, thought provoking artworks. Maybe huge contemporary portraits or beautiful abstract framed works. Each desk booth has sketches, photos, postcards of artists work. Maybe a wall on one side has a simple graphic wall mural in calming tones that transport you to another world. Where would you rather spend a third of your life?
Psychologist Rober Epstein had worked out that stress and time constraints can be big inhibitors of creativity. He conducted a study where he introduced a group of employees to creative training, with games and exercises designed by him. Fascinatingly, eight months later, employees had increased their rates of new idea generation by 55% – a feat which also led to more than $600,000 in new revenue for their company. This shows us how very important is, as it encourages us to
use different parts of our brain.

Art is often strategically placed in offices, restaurants and hotels we frequent and in
galleries we visit to increase productivity, evoke the feeling of relaxation and inspire
us but it should not be exclusive to these places.
To sit down at the end of a day and be surrounded by artworks - paintings,
photography, or even books - that lift your spirit or remind you of someone you love, a magical time in your life or maybe a piece you just love to get lost in, can be so refreshing for the mind.

At a particular time in my life I wandered into a gallery and saw Mark Petty's 'I'd follow you down the rabbit hole anytime…' It really resonated with me, reminded me of someone I loved and made me smile, so I bought it. Now whenever I have
a moment of sadness or doubt I can look at it and it's shimmering gold leaves and
cheeky 'Drink me' note and feel a bit better about the world.
Supporting the arts & how to incorporate art in your home
It's easy to take the art around us for granted. If you live in the UK, particularly a city
like London, you are surrounded by it. Every piece of art you look at has come from
someone who's crafted a skill, put their heart and soul into what they produce and
been brave enough to put it out there for the world to see.
It is vital that we support this. Without art the world would be a very grey place.
When you support artists you support an industry, a talent and a craft. You don't
need to buy an expensive piece either. There are a vast number of up and coming
artists who's work is good value. You have the comfort of knowing that your money
has gone into the pocket of someone making their way in the very tough world of art and also improving your home at the same time.
Most of us live in relatively small spaces. The good thing about this is that there are
a huge amount of works available that are perfect for your narrow hallway or that
awkward corner by the window. It can add a new dimension to a room or a splash of colour that brings a wall to life. Art can make a room sexier, more lively and add
character. It really puts your stamp and personality in the space you live.
Out and about

When you go to a gallery or exhibition I feel as if you're stepping out of your world
and being shown a glimpse into someone else's world where you're just being asked to observe and not to evaluate. Seeing things from a different person's perspective – even if it's a dark, sinister one – stimulates the brain. Being in a space that isn't our natural environment and is slightly alien to most of us ignites that deeply ingrained curiosity in us. We are, after all, naturally curious creatures.

Art can take you out of your filter bubble or echo chamber. Even being in a gallery
space is refreshing. There's something truly wonderful about walking into the Turbine Hall at the Tate Modern or lifting your head up to the lofty ceilings of the Royal Academy. Suddenly everything seems slower. People are wandering rather than rushing. There are whispers rather than the roaring of traffic. You're transported out of the claustrophobia of everyday life and you have room to breathe.
Can we live without art? If we did, I think we'd be soulless creatures, more stressed, bored and ultimately relative shells of humans, in all aspects of our lives. So no, I don't think we can or should live without art.