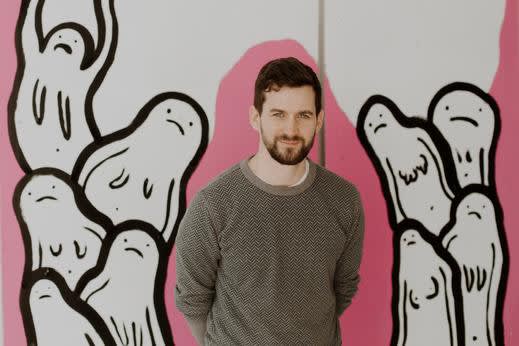 A little over a year ago Richard Berner joined The Old Bank Vault and became an immediate hit amongst our clients. Now, one year on we are honoured to be hosting Debut Solo Exhibition 'Come in Closer' where he encourages the viewer to take the time to get close enough to almost step into Richard's world of 'Champs' each one contributing it's individual character to the final piece.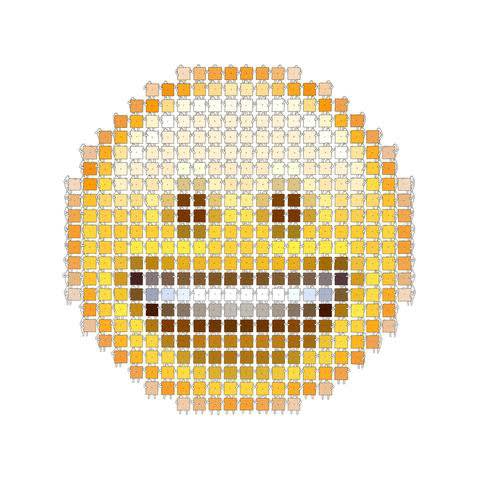 For people who are not familiar with your work - tell us a bit about your practise.
I'm a mixed media artist, based in Brighton & Hove. Perhaps best known for creating pieces containing thousands of hand drawn figures (or 'champs') which combine to create a larger image or icon. Always experimenting with different ideas and media but most often working in inks and gouache. I like to make artworks with hidden layers, where the images aren't what they appear to be at first glance.

You live and work in Brighton & Hove how does it influence you? and for those who don't live there where are your favourite places to chill when you are not drawing your 'champs'?!
I like living close to the sea, the city of Brighton & Hove has so much to draw inspiration from. My first print collection was all based around the people and places here but all with some unusual twists! A few favourites are the 'Bee's Mouth' pub, a slink on the beach by the West Pier and Studio 106 for creativity.

What does a typical day look like for you ?
A typical day for me at the moment isn't too exciting! Usually morning admin , sorting and packing orders at the studio, then trying to get time to draw some champs before taking the dog for an evening walk on the beach.

The figures you draw are so similar in shape and size and yet each one oozes a different character, personality and story - I love that every time you look at piece you see something different - Who are these guys and what do they represent?
They seem to be called 'champs' and they just naturally started appearing in my artwork more and more until they kind of took over! I think they can represent different things to different people depending on the piece. Some see them as a reflection of a mass society where things are starting to crumble and decay and others see a sense of hope and interconnectedness in them.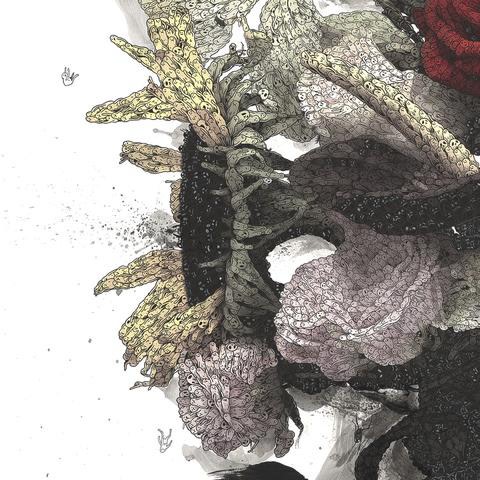 You have been drawing your champs full time for 3 years - how did you go from being in a regular 9 - 5 to being a full time artists?
It's been a lot of hard work and sometimes a struggle! About 5 years ago, I couldn't afford my first prints while doing bar work so I managed to borrow money off a friend. After a great response from these prints, I was able to join a few galleries and slowly build things up. Eventually I could quit the bar and later get a studio space to work in. To now be doing my debut solo show at The Old Bank Vault feels like a big achievement!
And what a great show it is! Catch the last days of Richard's Show at The Old Bank Vault open until Sunday 22nd December !