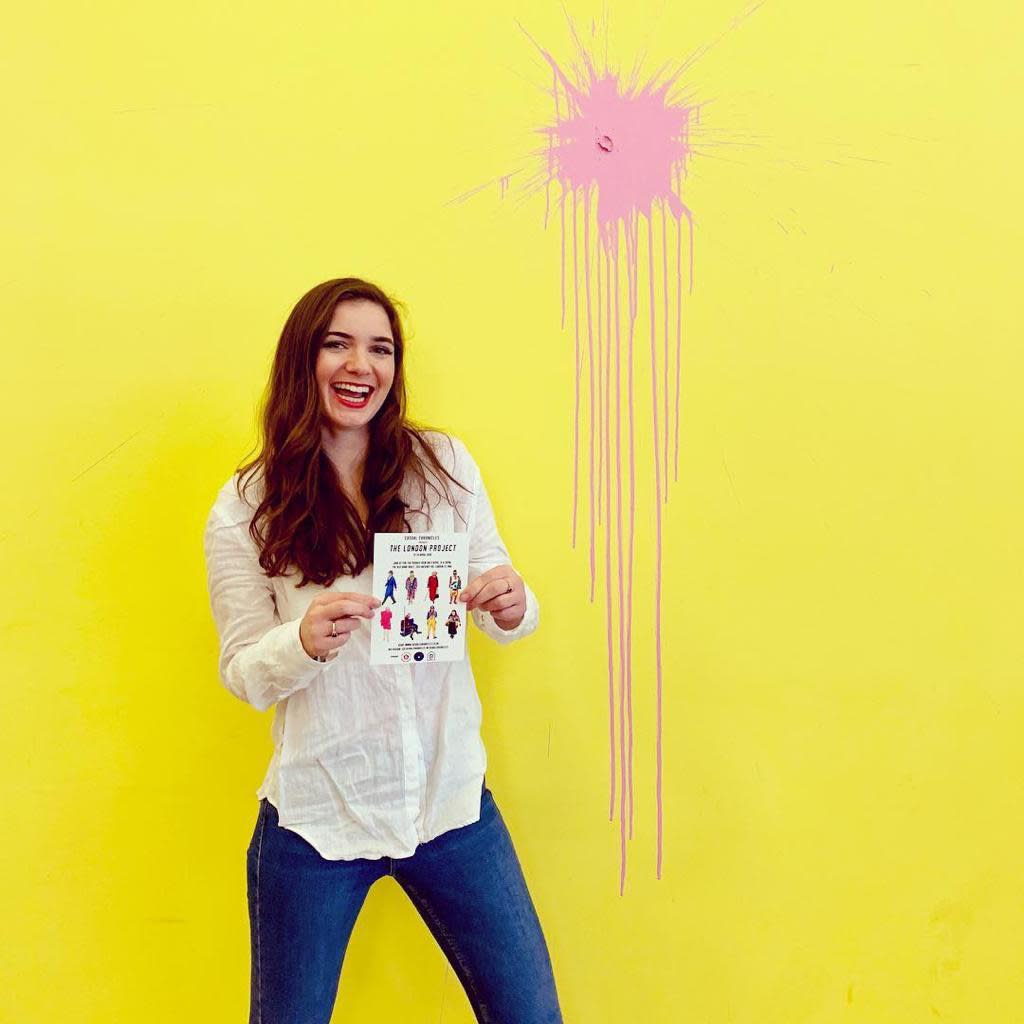 Next week on the 11th April bright and bubbly Emma George of Casual Chronicles will open the doors to her debut art exhibition at The Old Bank Vault. We took some time out of her busy schedule to chat to her about 'The London Project'.
How would you describe your artwork and process?
My illustrations capture people who make you look twice in our cities. They are zany, eccentric and quirky - spanning various ages, genders and cultures. The artworks are defined by bold colour, movement and minute detail.
I chronicle these encounters with pencil and gouache paint to celebrate different people who make our cities unforgettable. Sometimes I wander up to people in the street and other times I take a photo if they're on the go. I try to keep them true to the moment they made me look twice, capturing individuality in action.
Do people ever say no when you approach them?
Only ever twice! One woman probably thought I was mad as I was all frazzled after a boxing class and the other man probably thought I was a hunt protester playing tricks on him but he did let me take a photo of his dog.
Where do you create all/most of your work?
I create most of my illustrations in my London living room, sprawled on the couch in my pyjamas after work and on Sundays. Sometimes I precariously paint in bed listening to podcasts and audiobooks and if it's sunny I'll go to London Fields lido.
If I'm travelling for work, I pack a DIY travel kit so I can paint on trains, planes and other peculiar places. I've transported countless paint palettes hidden in my handbag to client meetings over the years!
ooohh we love a podcast...any recommendations?
Of course!
1. How I Built This (always tickles my business curiosity!)
2. The High Low
3. Modern Love
4. How to Fail
Tell us about the pieces you have on show in 'The London Project'
The collection of 40 illustrations in The London Project playfully captures an eclectic mix of Londoners caught in the moment as they go about their lives across the city. Seen pacing down streets, dashing for tubes and dancing with drag queens, these Londoners of all ages have one thing in common – they make you look twice because they, like their city, are one of a kind.
Do you have any plans for a new project/body of work?
Loads of ideas but no plans! I have a huge soft spot for painting elderly people so I'd love to play with that some more and I'm also toying with the concept of a European summer project. Who knows – watch this space!